Why Move with us?
If you're looking for a reliable, trustworthy moving company, look no further than Almost Home Inc.! We have years of experience, and our team of professionals are dedicated to making your move as stress-free as possible. Contact us today to learn more and get started on your move with Almost Home Inc.!
Call Now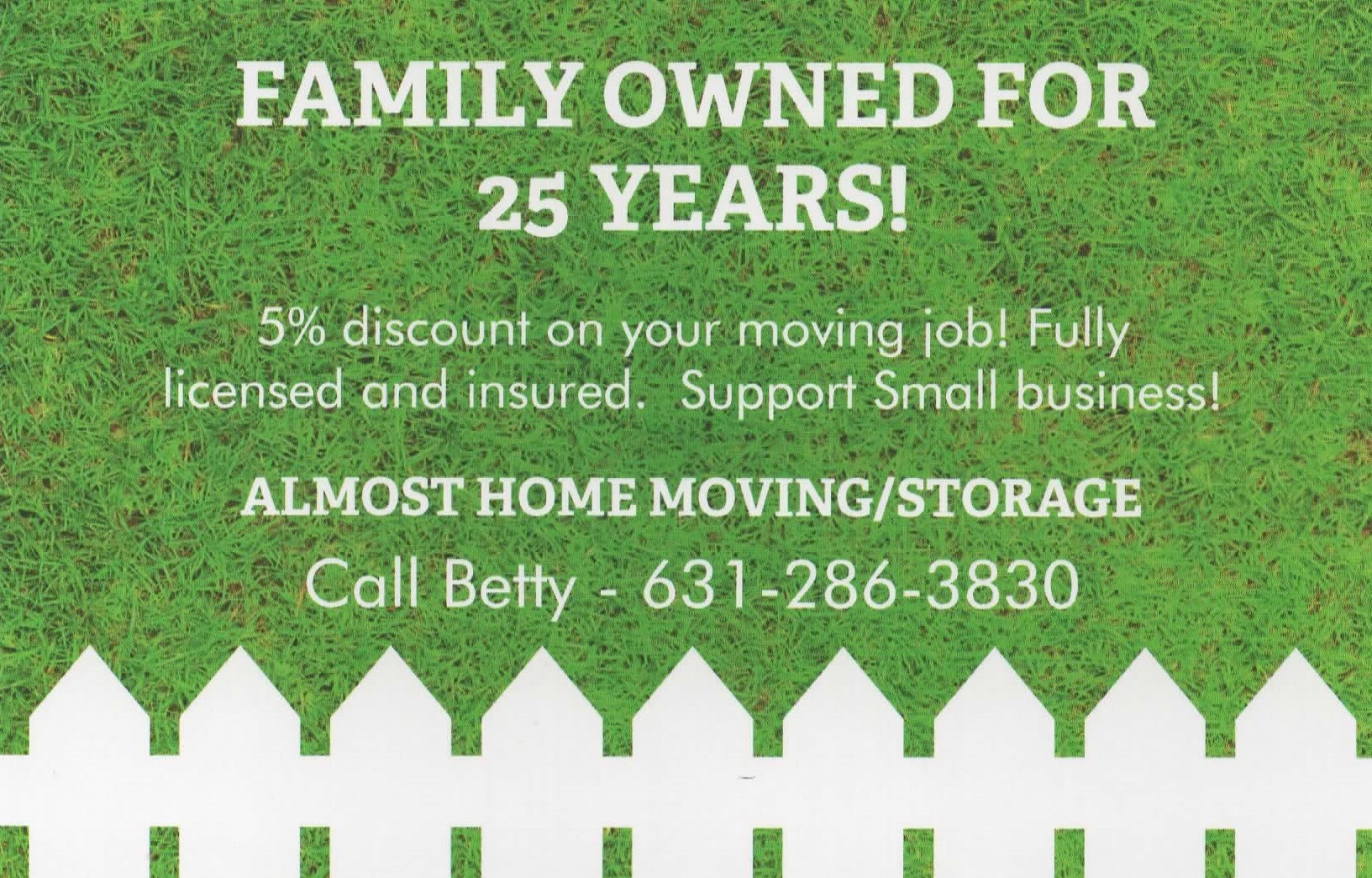 NEWS & EVENTS
We are sorry to report that the thrift store will not be reopening in Bellport. Covid came and the area was too small to continue with proper ventilation. However, we will be having an online sale items page! We know a lot of you visited our store and we miss seeing our friends and neighbors!

We are now accepting more units for our storage facility. We are a specialized, containerized storage company. We will come to your residence or business and do an inventory, wrap, pick up the items for transport and pack the storage units. It is just that simple! Private and safe! Call us for prices today 631-286-3830.

Almost Home offers our professional team for you to hire for moves within your home or business! What this unique service offers is basically our team that will assist with any chores around your house, garage, move junk to the curb, retrieve your heavy boxes of holiday decorations from your attic or basement, and you can store with us or in your own shed all of your summer outdoor furniture and lawn pieces and we can put them away for you! There are so many things that our professional, strong team can assist you with to make your life easier!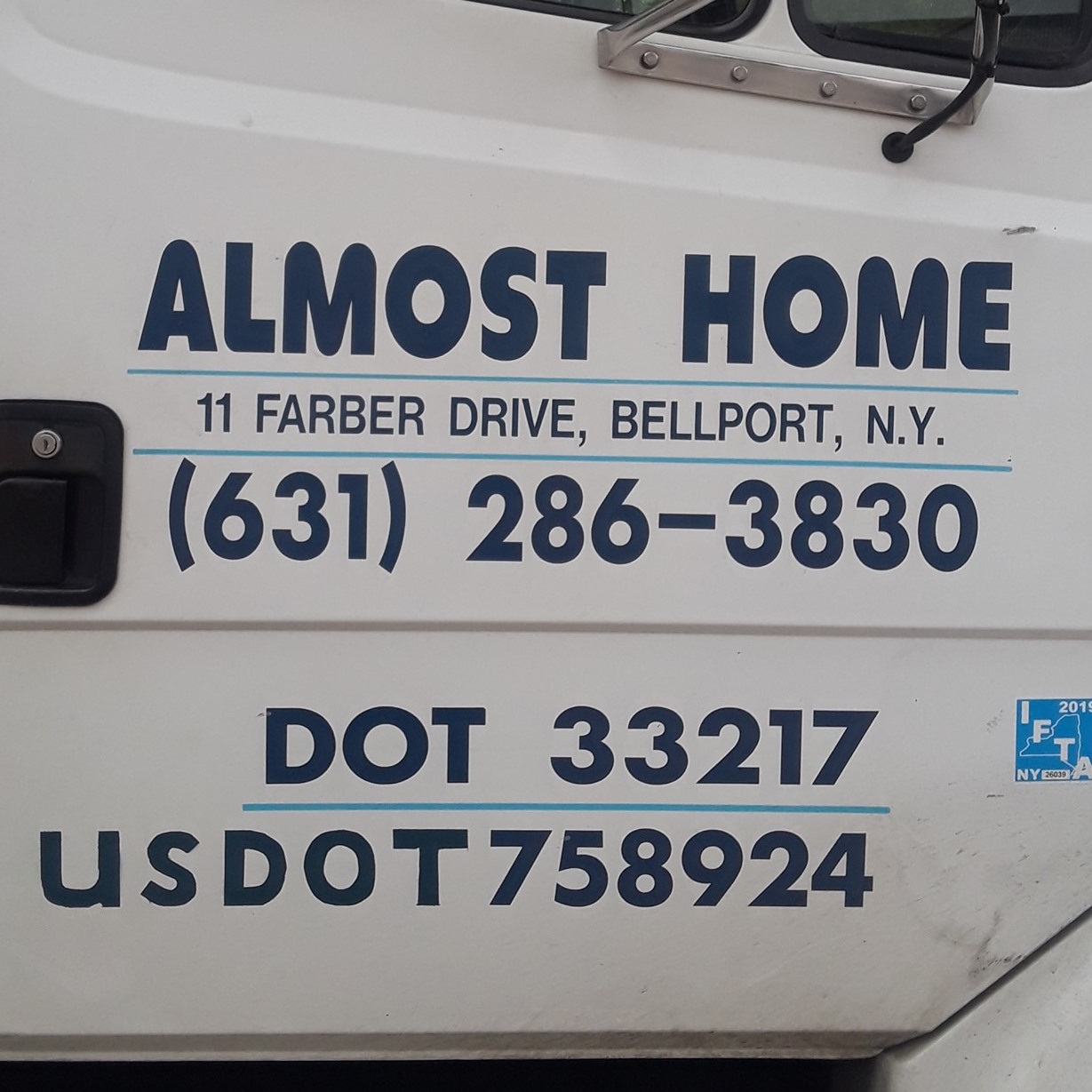 About Us
Almost Home Moving and Storage is a well respected moving and storage company and they have been in business for over 25yrs. Privately owned by a veteran and his family, we are fully insured and licensed to protect everyone that trusts their belongings to us for a move or for storing.

We have a professional team who will provide accurate estimates and services that is second to none! The objective of Almost Home is to make your move as stress free as possible! They can pack your most delicate and fragile items with the utmost care and the use of the move-specific packaging supplies available to protect your item so they arrive at your destination safely. From our most qualified drivers to our friendly and courteous team of movers, we are here and waiting to help you. Call today and speak with them at 631-286-3830!